DESIGNED FOR CONVENIENCE AND HYGIENE.
Toothbrush Holder Set is non-contact operation and free hand squeeze to get toothpaste avoiding direct touch. The toothpaste dispenser comes with super sticky suction pad on the back that you can stick directly on your bathroom wall.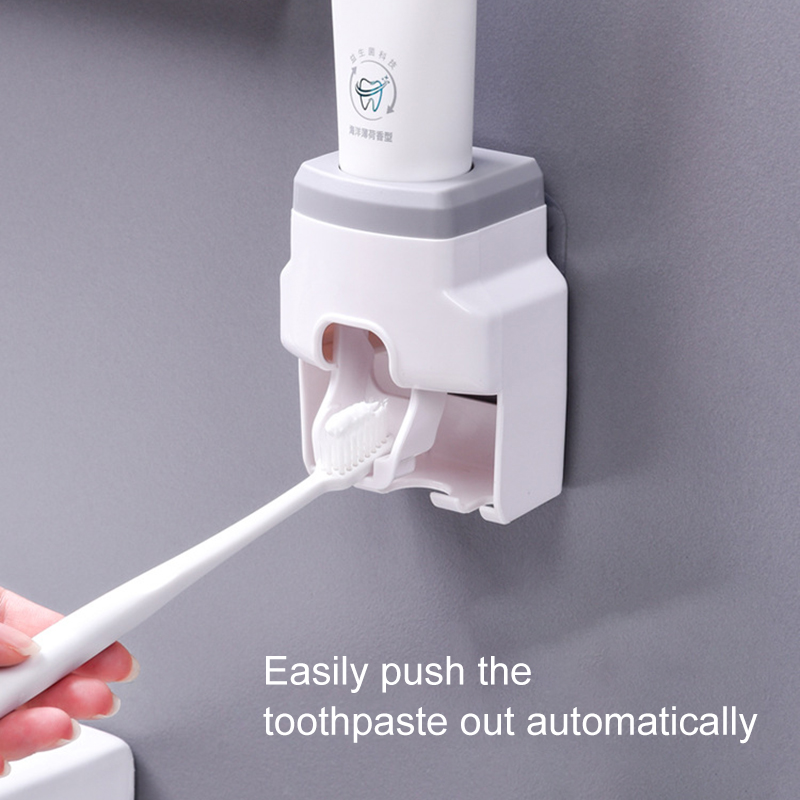 The integrated design of toothbrush holder and toothpaste dispenser improves convenience and hygiene. The dust cover protects the toothbrush from from falling dust and bacteria that could potentially harm your teeth.

Toothpaste squeezer uses vacuum technology pulls out the last drop of toothpaste to avoid wasting toothpaste. This is a stylish and space-saving bathroom accessory.

Life seems to be getting more and more easier, thanks to technological grace. Aside from all the benefits mentioned, this Toothbrush Holder Set makes your bathroom extra tidy and organized.

Features:

Design: Elastic interface is suitable for all kinds of thread toothpaste, suitable for all kinds of people

Non-contact extrusion: Toothpaste is obtained through non-contact operation and free-hand extrusion.

Easy to install: the back uses high-quality sturdy double-sided tape without screws. It can be firmly fixed on the wall and will not fall off easily.

Anti-dust: keep your toothpaste and brush dry and clean.

Health & Cleaning: Will not touch the toothpaste port during the whole process of squeezing toothpaste.

Vacuum Extrusion Pump: Automatically delivers a consistent amount of toothpaste eliminating waste & mess.
Specifications:
Material: ABS Plastic
Size: 7.5 x 10 x 6CM
Package Includes:
1 x Toothbrush Holder Set